So, I get this email:
Voice over artist/actor needed for a two days commercial game host show advert project.If interest reply back as soon as you can for more details.I got your contact from Nowcasting.
Odd, since I don't have "Voice Over Artist" on my NowCasting profile [honestly, I forgot about NowCasting, since they almost never have any paid work]. But, what the hey, I email back and ask for the details. I get:
Thanks for your response.It is a $950  voice over (Assignment) for you, . A new corporate client of mine wants to create their online website.This assignment is a copyrighted script that will be provided. We have specialists,and Contract Studio Engineer who will bring the real perfection to the job.  It's a two days project and wouldn't take more than 45 minutes max to record  for each of days.

Job Location:

The job and the recording will be held at a rented studio close to your location, so you don't have to worry about traveling, the name and address of the studio will be forwarded to you before the date of the recording.
 Okaaaay. Vague much? Also, how does this guy know the location will be close to me, when I don't have a location listed in my NowCasting profile? Also, what producer will book you in a two-day gig that's only going to take 45 minutes to complete? And without a scrap of information about my voice? Red flags. Alarm bells.
So, I write back.  Sorry to sound suspicious, but I don't have voice over listed on my NowCasting profile, or a demo. Wouldn't you like an audition before offering me work? This is the  response I get. [Copied and pasted, so there's no modifications on my part.]
I received your email indicating your interest. I would not be able to send you the script because my client has copyrighted it and confidential is of utmost importance.Therefore the script shall be release a day before the project. I hope you understand?

As part of my working policy and ethics, I receive part payment from any client before I proceed with any job and balance you immediately after the job, this is to identify a serious client and ascertain the job. So I will get in touch with our client and part payment will be mailed to you, until you receive and confirm payment before the recording will hold. Your total pay for the job is going to be $950 as discussed. Part payment of $400 will be mailed to you first and you get the balance of $550 on the final day of the recording. I hope you understand?

Do Send me your payment details for issuing a check as to which our client is to mail out your part payment to you in the details below:

Full name:

Complete Mailing address (No P.O Box):

Phone numbers (Cell and Home):
Honestly? I ask, don't you want an audition, and this is the response? I can't send you the script, but give me your information so I can send you money. No W-2 form, no I-9? Bad grammar aside, do you think you could sound less like an actual professional person hiring an actor? Also, the ad agency name he gave has a legit website, but his email address was generic Gmail, not from that agency.
.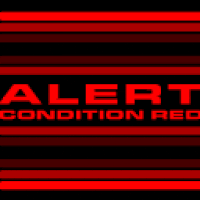 I've had voice over auditions where "confidential is of utmost importance," and you're told, "this is under and NDA, so don't discuss it" and you STFU about the copy you audition with. Or they give you generic, similar copy to hear what you sound like. They DON'T hire you sight unseen/unheard and cut you a check for half the money upfront. This is a big ol' scam, so be aware. I couldn't be more certain of that if it came from a Nigerian Prince.
Be smart. Be safe. Be careful.